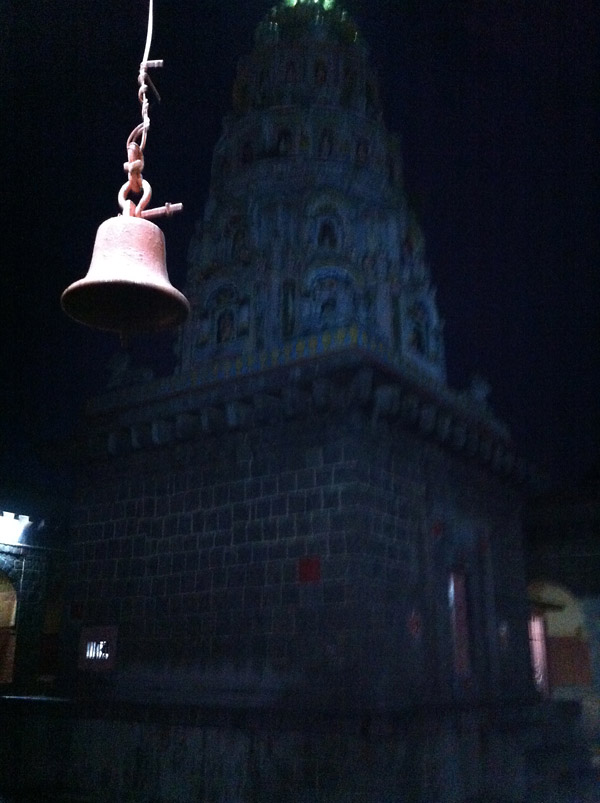 revansiddeshwar temple – its a old shiva temple situated in the heart of solapur city. the temple is not very famous as compared to other two popular religious places of solapur that is tulja bhavani ma shaktipeeth temple and swami samarth samadhi.
i had visited solapur to visit these two temples and also to visit pandharpur and and ganagapur dattatreya temple. after visiting these temple there was some free time left. so i googled to find out some lesser known temples of solapur. thats how i came to know about revansiddeshwar temple and shri siddeshwar temple. both these temples are worth visiting and should be on the map of spiritual tourists.
i visited the revansiddeshwar temple around 7 pm. it has already become dark and the temple was about to get closed. so i could not found out much about temple history. only thing i can tell is that it looks like a old temple. very quite and peaceful. i had a very good experience there. the old pujari or priest was very nice and not at all greedy. in fact the pujari left a very sweet memory in my heart and removed some of the bitter memories with the priests of other temples. you know how many greedy priests fool you to do pooja or ask exorbitant amount of money in name of rituals.
when i visited the shivling inside the temple, one old lady was praying to lord shiva. this old pujari was sitting silently and calmly. he waited silently for the lady to finish her pooja and then gave her prasad. then for our turn also, he waited silently. after applying tilak on our head, he gave us one coconut and some sweets as prasad. so i felt obliged to give him some money. but he refused and said no need of money. he silently closed the inner sanctum and went to his resting place. i could clearly see a old men who is at peace from within and is devoted to lord shiva. it seems that praying to shiva is giving him much more than what money can buy.
virtual tour of revansiddeshwar temple in solapur:
the temple is made from stone.
inner courtyard of the temple. it was little wet because i visited the temple during monsoon. there were few people sitting inside the temple but the temple was about to get closed around 7 pm.
this is the main shivling in the temple, where i prayed to lord shiva and the pujari gave us prasad of honesty and devotion and lord shiva.
another shivling in the temple.
if you can read marathi language then you read the temple history from this above photo.
there are four small temples in the temple courtyard. above vinayaka or ganesha statue is one of them.
another temple in the inner complex.
thats how the revansiddeshwar temple looks from a distance. there are few large trees near the temple complex.