balumama is consider a saint by millions of people in maharashtra, karnataka and andhra pradesh. i had never heard about balumama before.
but when i visited the kolhapur mahalaxmi temple, then our guide also took us to balumama temple admapur village of kolhapur district in maharashtra. the temple is around 1.5 hrs from kolhapur by road.
photo tour of balumama temple in kolhapur:
saint balumama temple entrance.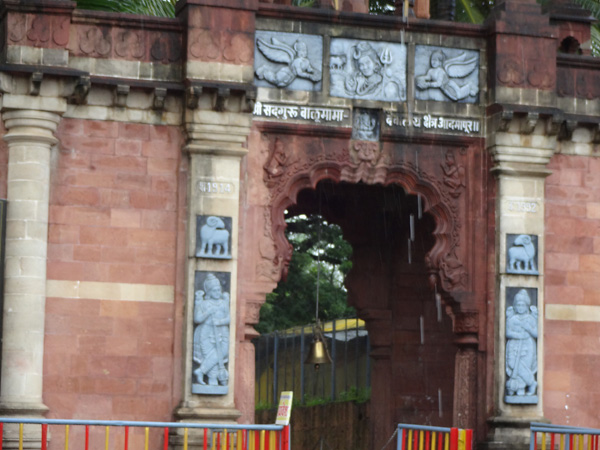 sadguru saint balumama temple gate in adamapur, kolhapur district of maharashtra.
the temple view as you enter inside. the left passage takes you towards the statue of sheep and dog. further down is the lord dattatreya statue under 'audumbar' tree.
white color temple of balumama. behind the temple they are making the samadhi of balumama which was still under construction. so i could not visit it.
the statue of sheep and dog in the temple premises.
balumama was a shepherd as well as a spiritual guide to many people. he performed many miracles to help people. even his sheeps were considered auspicious and are still taken care by temple authorities.
he is one of this spiritual teacher who was kind to animals. he used to travel long distance with his sheeps. it was believed that whichever field, his sheep will venture into will bring fortune. now also many people take care of the balumama sheeps to bring good fortune in their life.
lord dattatreya small temple under auspicious 'audumbar' tree. datta guru temple is mostly/always under or close to 'audumbar' tree. in this small temple they have also placed the datta guru paduka/sandals. the paduka and 'audumbar' tree represents the presence of lord dattatreya.
big tree in the temple complex and next is lighting tower. its a big temple complex. on special days, big crowd of devotees visit the place. there are many shops selling pooja material next to the temple. on sunday and no moon day, there are more crowd than on other weekdays.
saint balumama temple. i click this photo standing next to lighting tower shown above.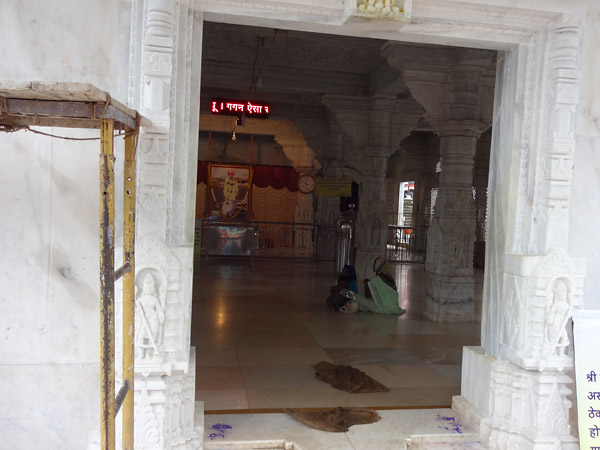 the temple is very neat and clean. one of the well maintained temple.
saint balumama photo
there is one shop inside the temple complex selling balumama photos, audio cd and other pooja material. i clicked this photo in that shop. there is one marathi movie made on the life of balumama. you can buy that cd from this shop or from shops outside the temple.
other religious places in kolhapur:
1. jyotibha temple
2. yamai devi temple
3. mahalaxmi temple (shakti peeth temple)
4. narsinhwadi datta mandir